Met smoothies verras je iedereen.
Smoothie flesjes met logo
Wil je graag je gasten of werknemers van smoothies voorzien maar past een bar of smoothiefiets niet ? Geen probleem! Wij verzorgen vers gemaakte, ijskoude smoothies op locatie. Deze zijn perfect om uit te delen.
Zelfs bij een kleine afname beplakken wij de flesjes met jouw logo of tekst.
Wij maken standaard drie verschillende smoothies met vers fruit. En onze flesjes zijn van bio plastic.
Ook voor promotiedoeleinden kun je onze smoothie catering service inschakelen. Zo kunnen wij bijvoorbeeld een flyer of boodschap meegeven met iedere smoothie die wij uitdelen.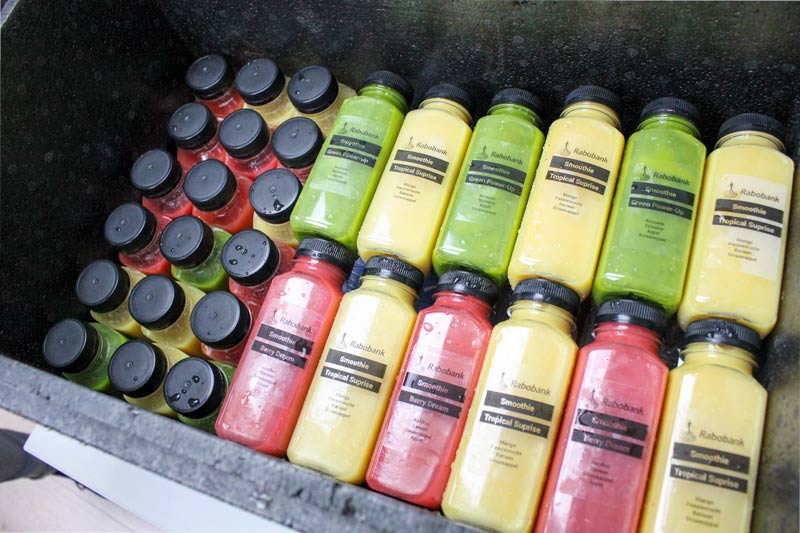 Voor bedrijven, congressen, promoties en catering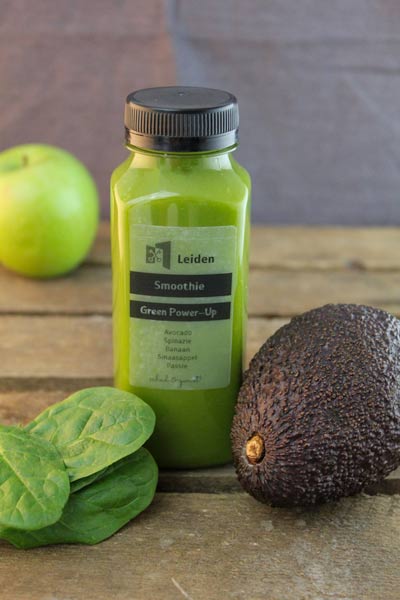 Avocado
Spinazie
Appel
Sinaasappel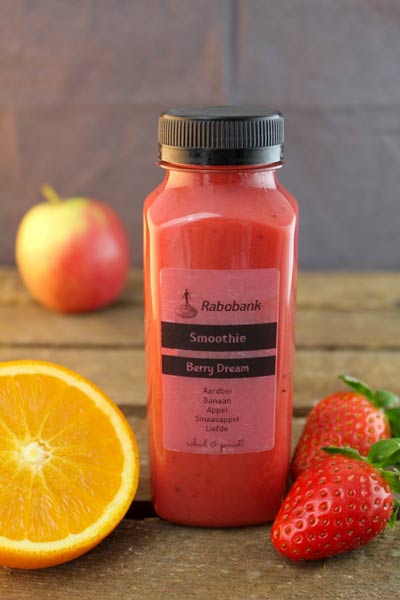 Aardbei
Banaan
Sinaasappel
Appel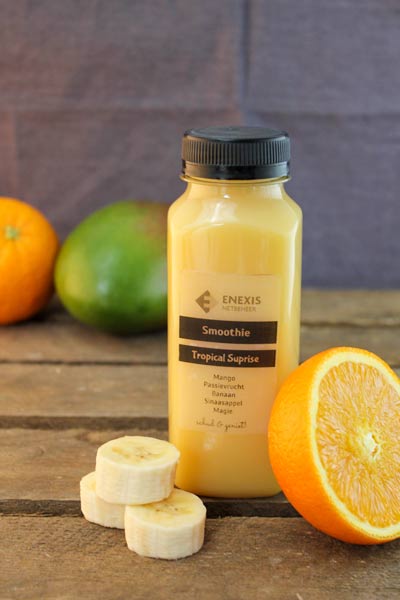 Mango
Passievrucht
Banaan
Sinaasappel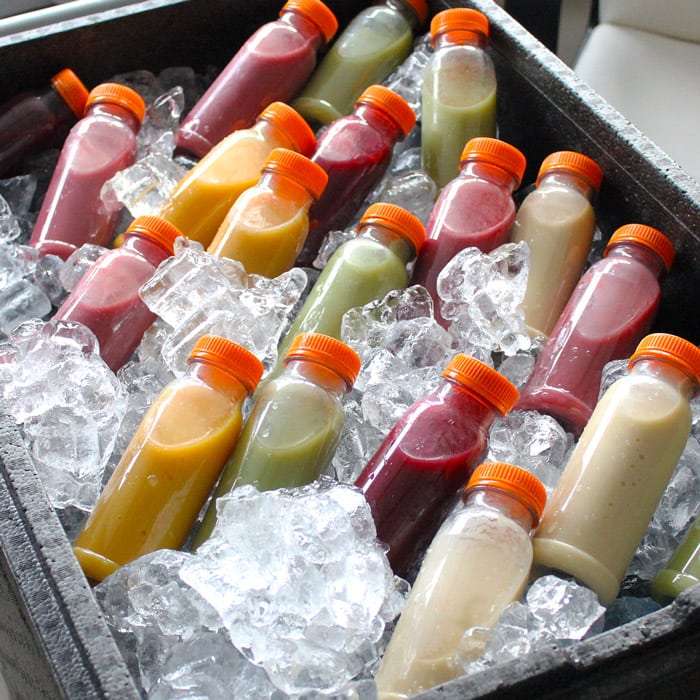 Naast de gebruikelijke smoothie catering bieden we extra diensten aan. Had je nog iets anders in gedachten? We denken met je mee.
Evenement gericht op duurzaamheid of de duurzame productie van voedsel? We bieden de mogelijkheid om biologische ingrediënten af te nemen. Vraag naar de mogelijkheden
Liever een complete ervaring met bar en smoothiefiets? Met onze smoothiebar maken wij op locatie de lekkerste smoothies!
Geen woorden maar smoothies
Stuur ons een berichtje en we nemen zo snel mogelijk contact op.