De nieuwste trend uit zuid-amerika
Trakteer jouw medewerkers met de laatste trend uit Zuid-Amerika. De bowl is een nog redelijk onbekende trend en trekt altijd aandacht als wij deze vers bereiden voor de aanwezigen. De smoothiebowl past het beste bij kleine tot middelgrote evenementen als tussendoortje of tijdens de pauze.
De smoothiebowl zelf is een bekertje met een laag acai of andere basis met daarop heerlijke toppings zoals muesli, aardbeien, bessen en andere lekkernijen.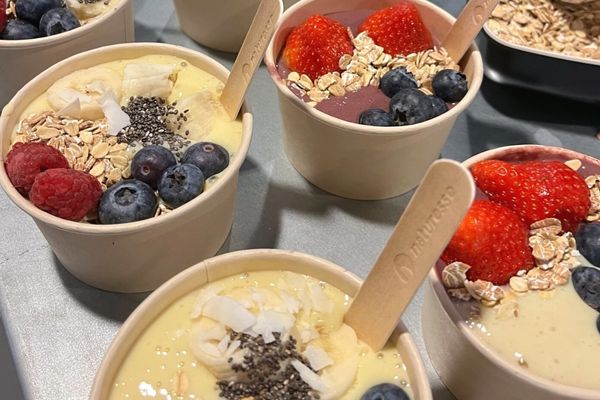 Ons menu bestaat uit twee verschillende bowls.  De Acaibowl is de laatste jaren enorm populair geworden en de bes zelf groeit in noord Brazilië aan een boom die wel 25 meter hoog wordt. Acai heeft een aardse smaak die neigt naar chocolade. De bes is niet zoet en heeft een donker paarse kleur.
De maracuja bowl is de tweede bowl die wij maken. Maracuja is het gele zusje van de passievrucht. De vrucht heeft een zoete, maar mildere smaak dan die van de passievrucht. De vrucht komt vaak uit Afrika en Zuid-Amerika.
Naast de smoothiebowls hebben wij ook andere catering mogelijkheden zoals de smoothiebar en mocktails.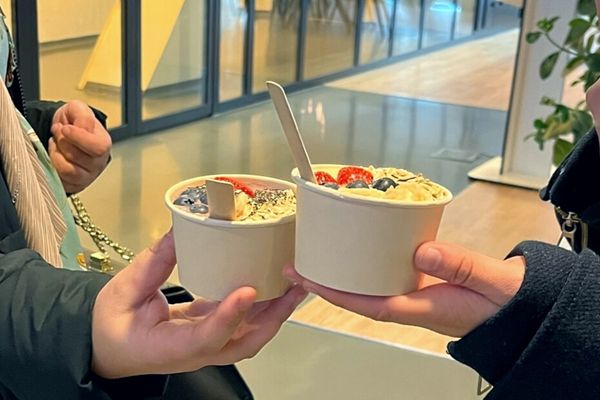 Geen woorden maar smoothies
Stuur ons een berichtje en we nemen zo snel mogelijk contact op.