Met onze smoothiebar verzorgen wij zelfgemaakte smoothies.
We verzorgen graag de smoothies op je evenement! We hebben een totaalpakket waar je geen omkijken naar hebt. Wij verzorgen alles, van aardbei tot zwarte bes. Met het complete pakket krijg je één gratis smoothiefiets.
Met het complete pakket krijg je:
Met onze hippe bar en stoere blenders maken wij heerlijke smoothies op locatie. Standaard maken wij gebruik van 3 verschillende smoothie recepten. Deze worden in een biologisch afbreekbaar bekertje met papieren rietje geserveerd aan de gasten. Geschikt voor ieder evenement en feest!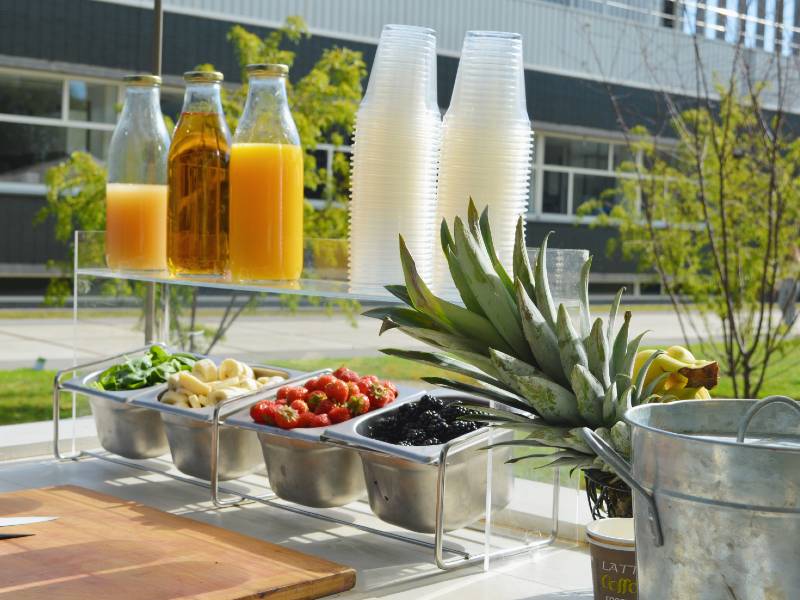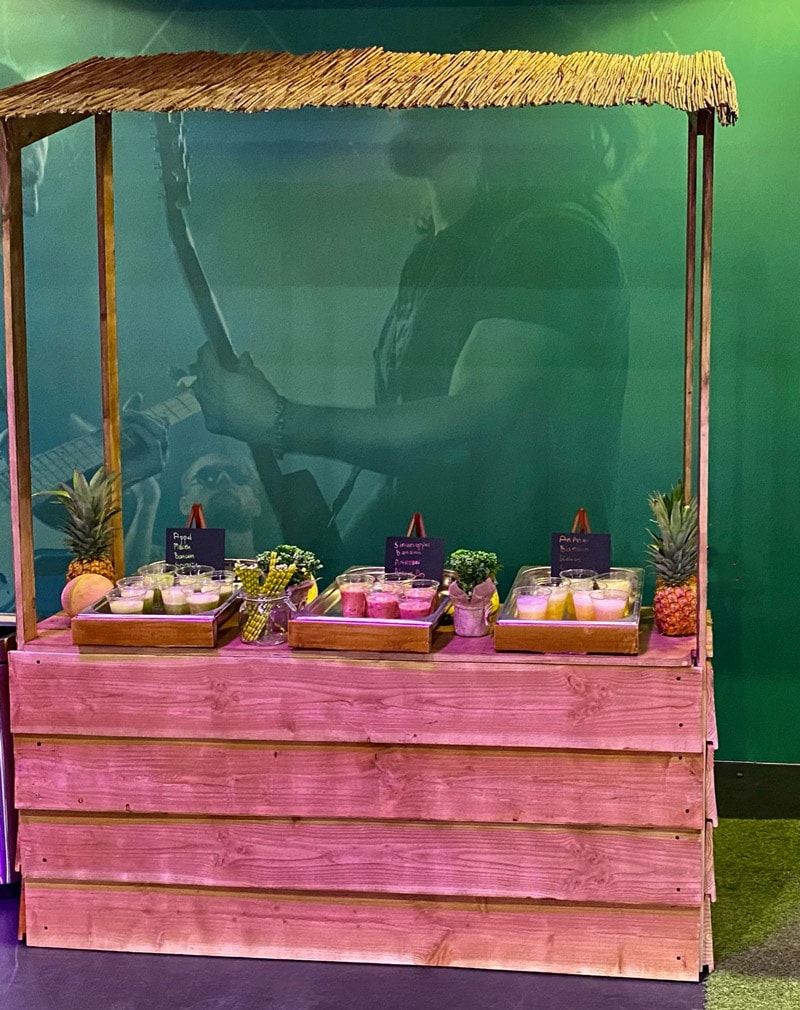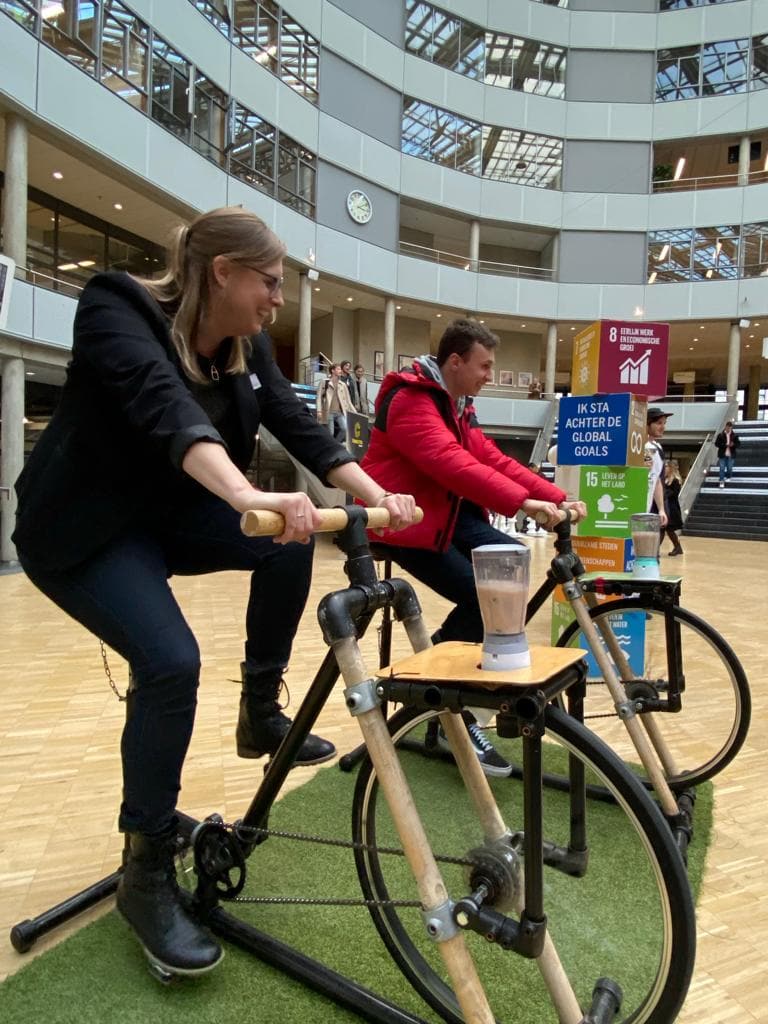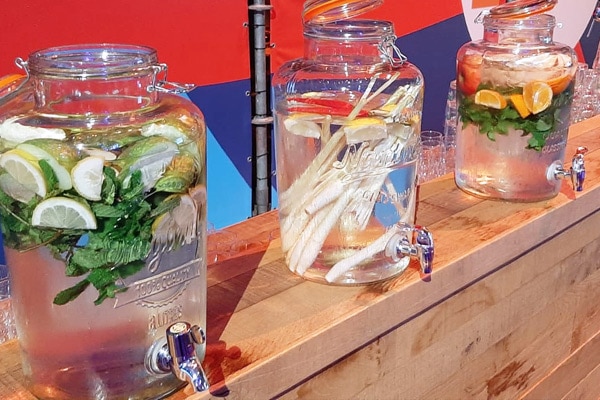 Naast de smoothiebar en smoothiefiets bieden we extra diensten aan. Had je nog iets anders in gedachten? We denken met je mee.
Bij elk evenement staat 1 gratis fiets. Liever meer fietsen of een evenement met alleen maar fietsen? Geen probleem.
Naast smoothies ook lekkere limonade aanbieden aan je klanten? Met vers fruit maken we gezonde limonade.
Fruit op een stokje. Leuk om uit te delen met een marketingboodschap.
Evenement gericht op duurzaamheid of de duurzame productie van voedsel? We bieden de mogelijkheid om biologische ingrediënten af te nemen. Vraag naar de mogelijkheden
Geen woorden maar smoothies
Stuur ons een berichtje en we nemen zo snel mogelijk contact op.