Maatschappelijk verantwoord ondernemen.
De wereld iets beter maken. Wij doen dat door ons te richten op het promoten gezonde voeding en doorlopend bezig te zijn met het verduurzamen van onze concepten.
Bij elk evenement planten wij 1 boom
Met een donatie helpen wij trees for all met het planten van bomen voor een gezondere en groenere wereld en beperken wij onze CO2-uitstoot.
Duurzame stappen met Trees for all
Wij willen ook graag onze bijdrage leveren en hebben daarom in de afgelopen jaren al meer duurzame keuzes gemaakt, maar dit jaar gaan we nog een stukje verder. Wij hebben ons namelijk aangesloten bij het bomenplant initiatief "trees for all". Dus vanaf 2023 gaan we flinke stappen zetten voor het compenseren van onze uitstoot!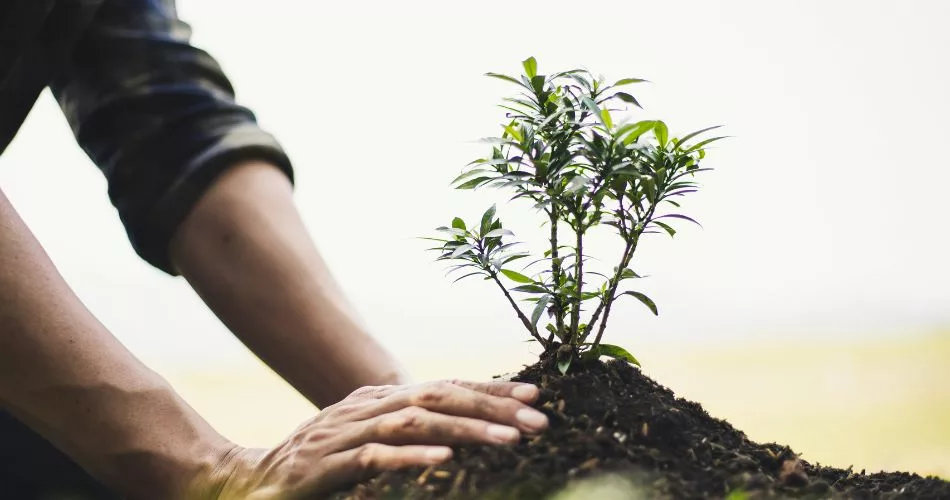 Zo veel mogelijk karton
Voor ons onze smoothiebar en smoothiefiets gebruiken wij alleen kartonnen rietjes en bekertjes. Voor onze smoothieflesjes maken we gebruik van bio plastic gemaakt van mais.
Alleen plantaardige sappen
We maken enkel gebruik van 100% plantaardige sappen zoals amandeldrink, soja en wunda. Dus ook geschikt voor mensen met een lactose-intolerantie of koemelkallergie.
Geen verspilling 
Met seizoensgebonden en slim in te kopen beperken wij ons afval. Wij kopen alleen fruit met een keurmerk zoals de rainforest alliance, fairtrade en on the way to PlanetProof.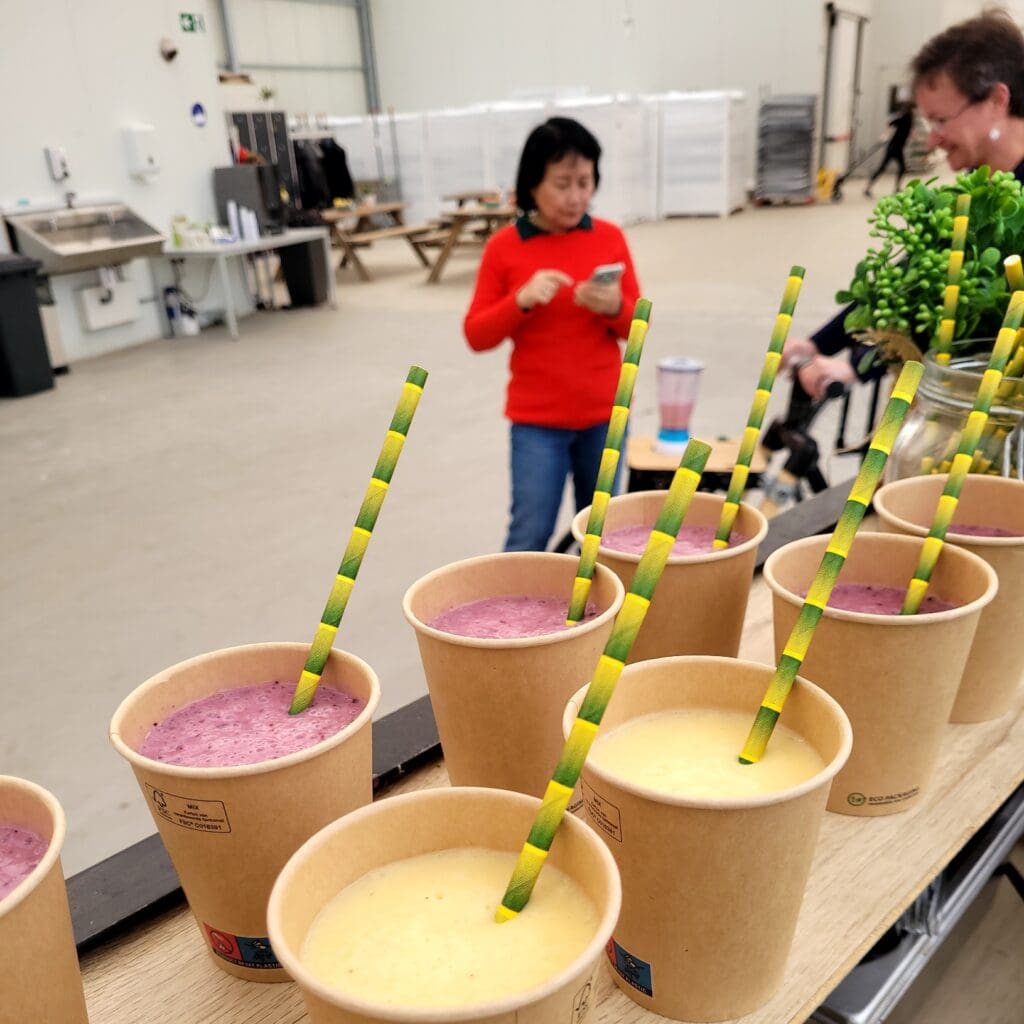 Geen woorden maar smoothies
Stuur ons een berichtje en we nemen zo snel mogelijk contact op.