Wij hebben als missie om de #1 gezonde cateraar te zijn voor bedrijven en evenementen. Wij weten als geen ander dat het promoten van vitaliteit en duurzaamheid lastig is. Met onze diensten helpen wij jou hiermee.
Persoonlijk
Geen één evenement is hetzelfde. We denken daarom altijd mee om jouw event zo succesvol mogelijk te maken.
We houden het simpel
Geen vakjargon of andere praatjes. We houden het duidelijk. En geven je (soms) ongevraagd advies over de beste inzet van onze diensten.
Eerlijke prijs
Geen stuntprijzen of woekerprijzen maar een eerlijke prijs voor ons beiden zodat wij verder kunnen met onze missie en jij een goede dienstverlening krijgt.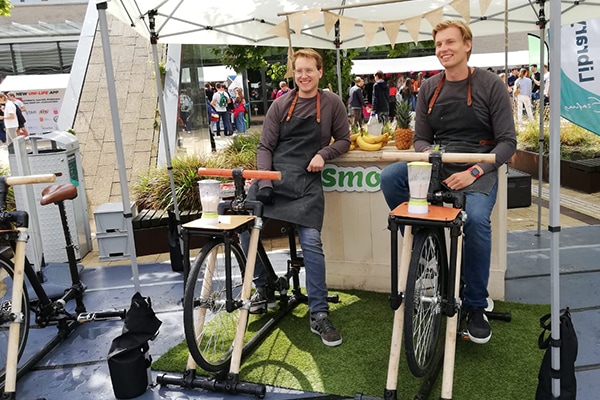 Smoothies&Zo is een klein, hecht bedrijf. En we werken hard aan onze missie.
Lemonz is een klein, hecht bedrijf. We zijn super flexibel. Wij gaan elke uitdaging aan en geen opdracht is te groot voor ons.
Lijkt het jou leuk om bij ons te werken of stage te lopen? Dan leren wij jou graag kennen!
Je kan een mailtje sturen naar mail@smoothiesenzo.nl
Geen woorden maar smoothies
Stuur ons een berichtje en we nemen zo snel mogelijk contact op.